MANAGEMENT MESSAGE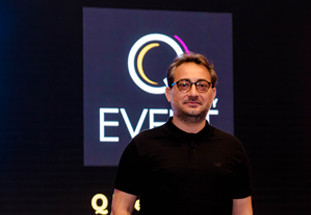 Dear partners;
Our sectoral experience, our creative management approach, which supports the development of new ideas and the realization of these ideas, and our respect to our work, our ability to transform every activity that we undertake into a unique work, has brought the Q Event to this day.
Achieving the best and presenting the excellence in any work.
Understanding the project goals of our employer and building all the concepts within this framework. Creating original, unique projects by adding creative details to our work. Realizing these perfectly through our operational skills. Not only providing the needs of our customers, but also achieving above all expectations each time is the foundation of our service mentality.
We believe in long-term relations and co-operations, work for this. We are a team focused on creating a product which will be ideal for field of developing and ever-changing business activities in order to create a unique product. Economic efficiency is the main goal of our every project. We pride on our ability in solving complicated duties and details, and our work approach.
We get our strength from our values, our committed personnel, reliable partners and sectoral know-how. We follow the technology and trends. While our creative and R&D department is working for planning of projects which are non-parallel among our competitors, we are continuing our works to be recognized as the best in MICE, activity services, institutional tourism, improvingconsistently our full range of logistical services.
As a Q Event Family, we are grateful to our valued customers, for giving us the power to manage the activities of esteemed brands.

Tuncay NURAL
Managing Partner